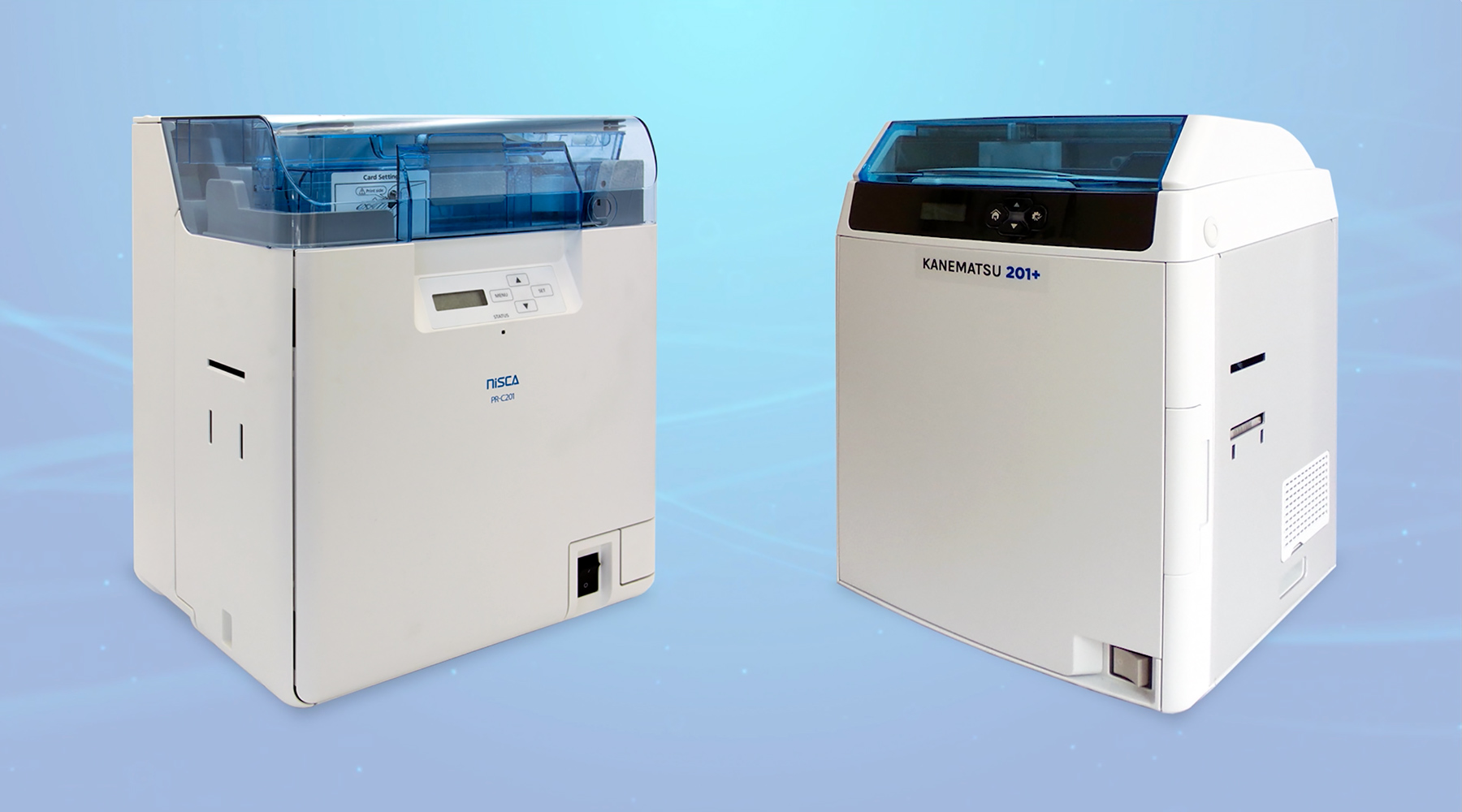 Introducing the NEW Kanematsu 201+
If you loved the discontinued NiSCA PR-C201, you'll find the new Kanematsu 201+ updated replacement comparable.
Similarities include the same print speed, similar size, 600 DPI print quality, over-the-edge printing, similar top-loading card hoppers, contact and contactless smart card encoding, and more.
In terms of differences, the new 201+ is heavier and offers more durability.
Watch the comparison video here.
Technical Support
Need help with your printer? Looking for a fast response time? We're open from 8 AM to 8 PM M-F (excluding holidays), and we're ready to serve you.