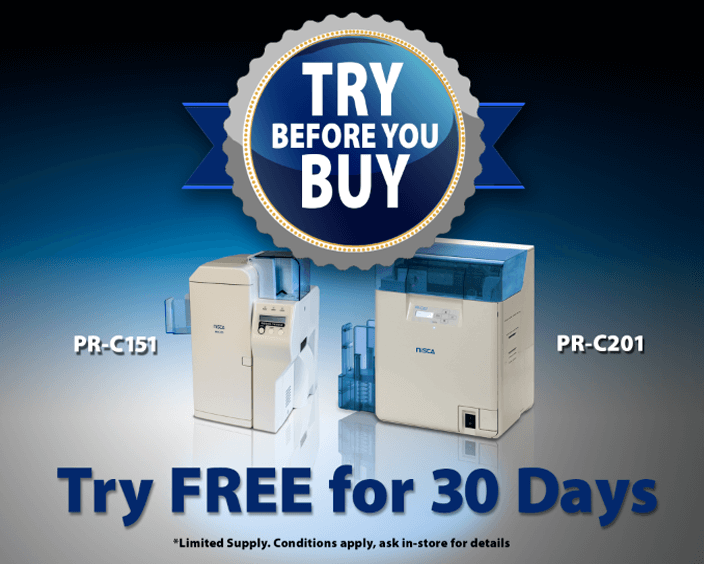 For a limited time, try a NiSCA PR-C151 or PR-C201 printer for 30 days. We want you to try these reliable, affordable, high quality output plastic card printers. After putting one of these printers to work, we are sure you will want to continue printing secure identity solutions for all your applications. If not, just send it back.
Offer valid on PR-C151 and PR-C201 only. Offer valid on one printer for a term of 30 days. Offer valid in the United States of America, Canada, South America, and Latin America only. Offer valid on printer only. All testimonials used in conjunction with this promotion may be used without prior authorization for marketing purposes only. Limited availability. Customer subject to qualification.
Try Before You Buy
Fill out this and submit this form. A Team NiSCA representative will contact you shortly with details and instructions.