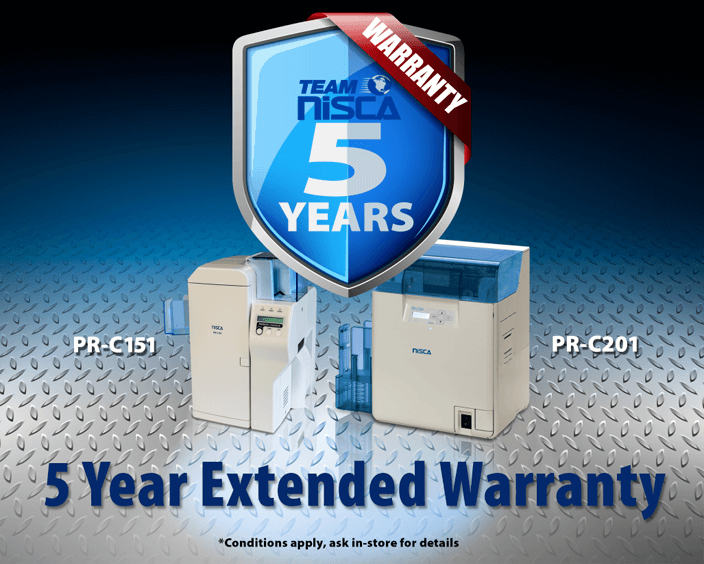 For a limited time, buy a new NiSCA PR-C151 or PR-C201 printer and extend the standard 2 year warranty to a 5 YEAR WARRANTY FREE!
Offer valid on PR-C151 and PR-C201 only. Offer valid in the United States of America, Canada, South America, and Latin America only. Warranty expiration is valid 5 years from date of purchase or 25,000 prints, whichever comes first.
* Purchase date must be after March 15, 2017. Customers must provide proof of purchase upon warranty claims
5 Year Extended Warranty
Fill out this form. An email with confirmation code will be sent to your email address. Present the Extended Warranty code to an authorized reseller when purchasing a NiSCA PR-C151 or PR-C201 Printer to extend your warranty from 2 years to 5 years FREE.