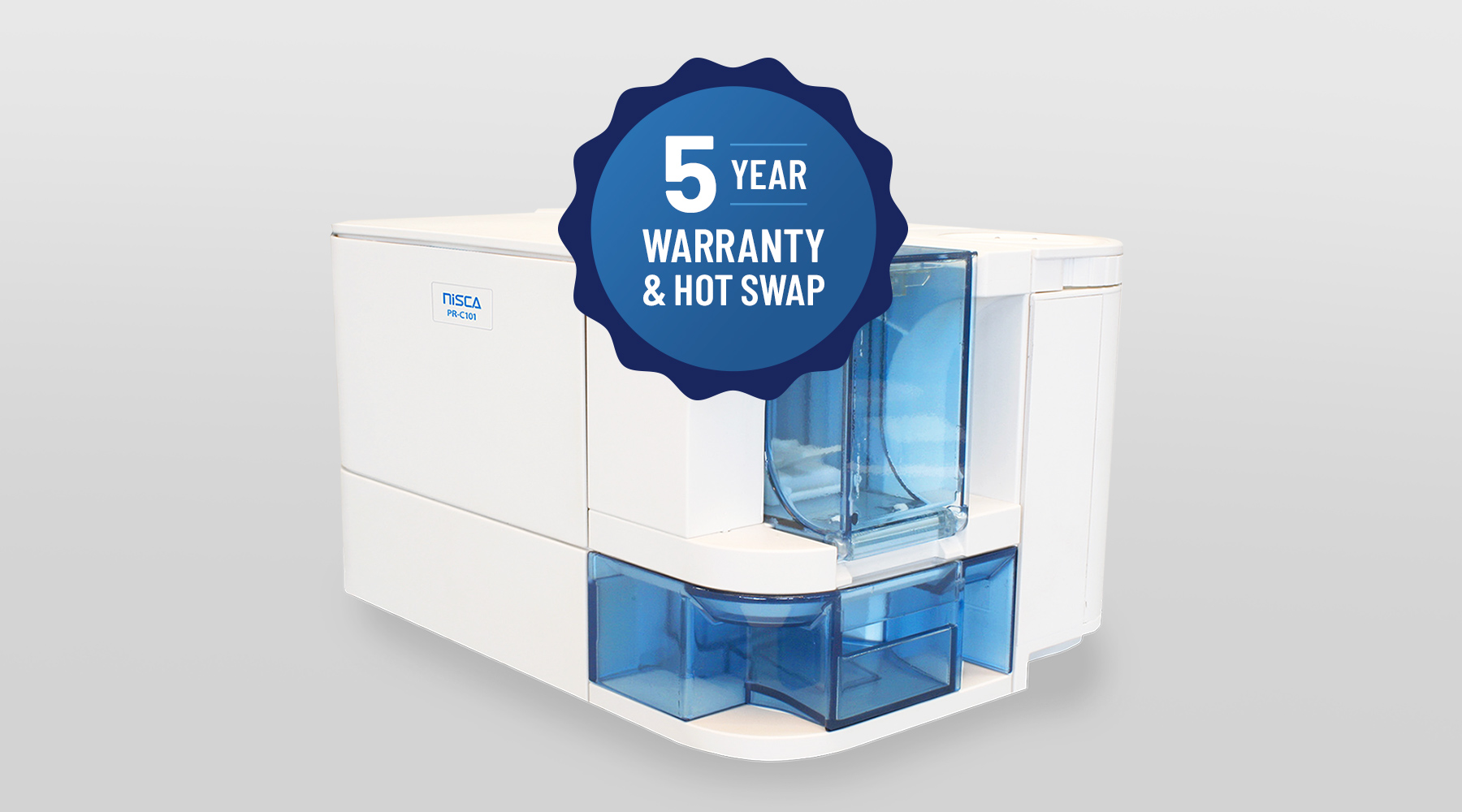 Hot Swap Keeps You Printing During Maintenance!
PR-C101 Highlight
Our PR-C101 ID card printer is covered by our 5 year warranty and hot swap program.
What's hot swap? In the event your printer needs maintenance, we'll supply you with a loaner printer while maintenance is performed so you don't miss a single day of on-site printing!
Firmware Downloads
Are you using the latest firmware for your printer?
Check for the latest firmware update here.
Swiftpro Card Printers
Explore Swiftpro card printers for your corporate, healthcare, education, finance, or government needs:
Student IDs
Bank credit cards
University cafeteria cards
Hospital IDs
School visitor badges
Government ID cards
Driver's licenses