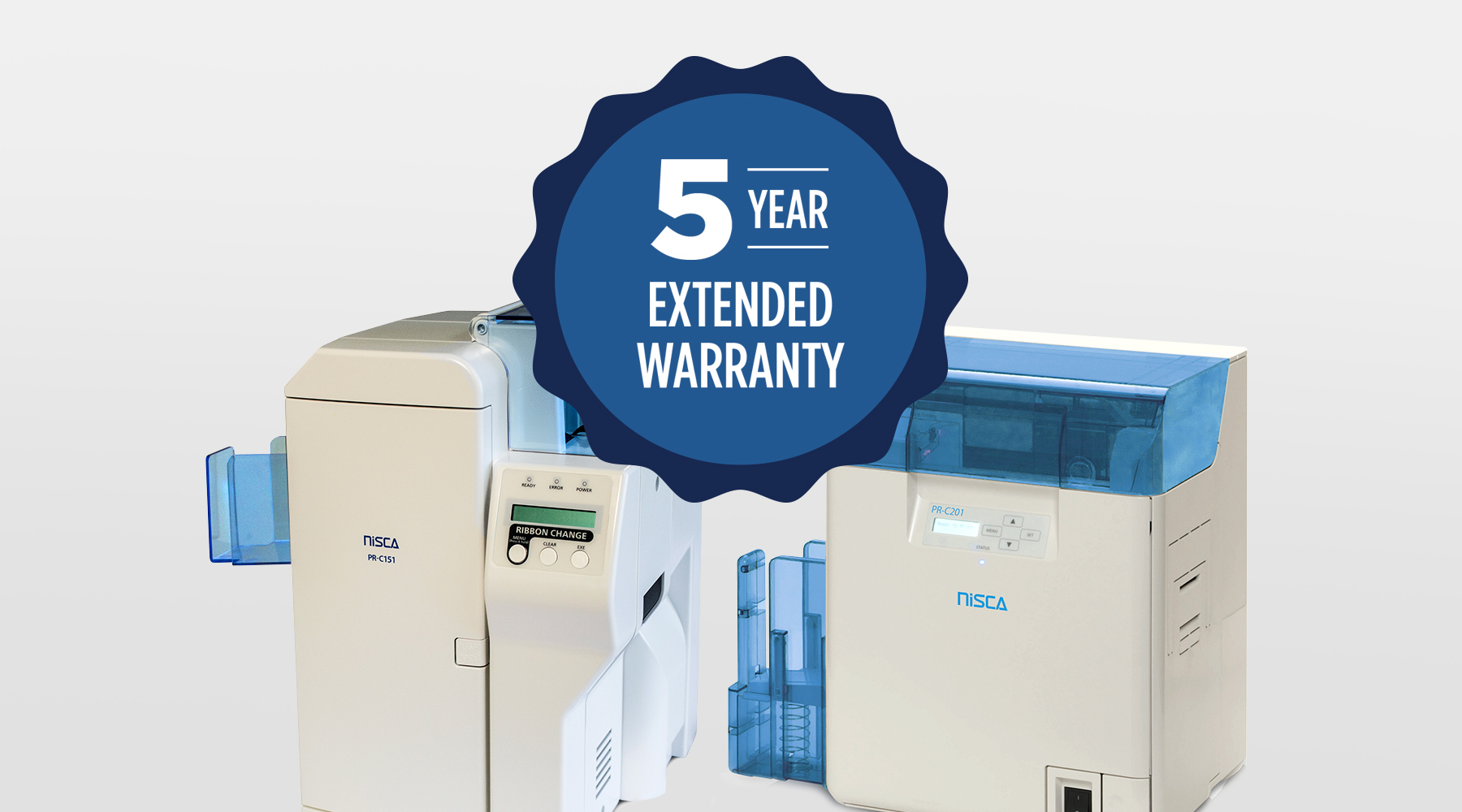 Extend Your Warranty for Free
New Team NiSCA Website
A new year means a new website. We recently launched our new site, so take a look around!
Extended Warranty Promo
Extend your 2-year warranty to 5 years FREE when you buy a new NiSCA PR-C151 or PR-C201 card printer.Fill out the form to get your extended warranty code.
*Offer valid in the United States of America, Canada, South America, and Latin America only.
Customer Testimonial
Here's what a satisfied customer had to say about our ID printer's dependability:
"For years, we've relied on our NiSCA PR-C151's to provide 24/7 badging for the access office and security. With any round-the-clock business, reliability at all times isn't an option, it's a minimum standard."